MD 9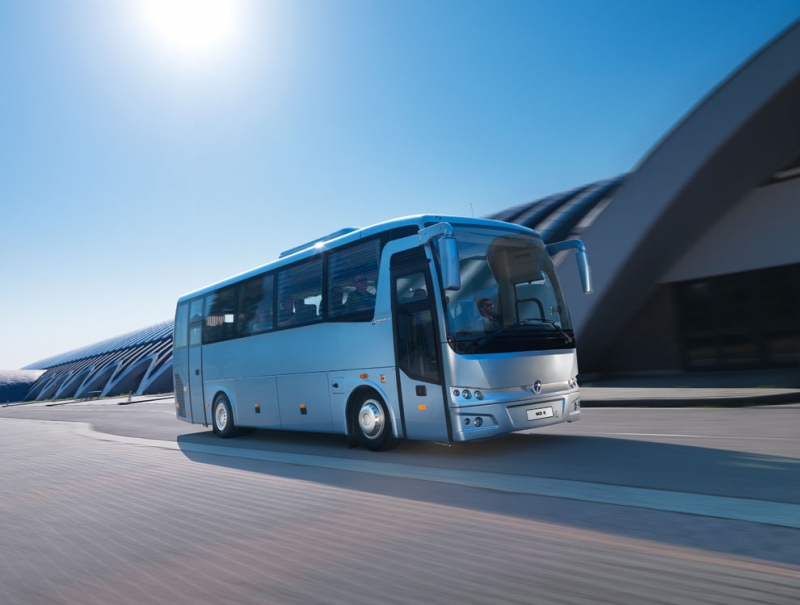 It's big on the inside

OUTSTANDING CAPACITY – The MD's compact form contains a surprising amount of space. With 40 seats, a 280 L fuel tank and a 5m• luggage compartment it's easy to drive tourists to any location.
OUTSTANDING COMFORT – Independent front suspension and automatic transmission contribute to excellent driving comfort. First-rate ergonomics and a spacious, modern interior design ensure passengers and drivers enjoy a smooth journey.
COMMERCIAL DECISION – Low weight & stainless steel construction combined with optimum powertrain, MD minimises operational cost without compromising comfort.

Technical specification
| | |
| --- | --- |
| Length / Width / Height (m) | 9,380 / 2,400 / 3,327 |
| Front/rear overhang (m) | 1,900 / 2,880 |
| Seat capacity | 39 |
| Luggage capacity | 5 m3 |
| Engine | MAN D0836, 290 hp (opt. 250 hp) |
| Тransmission | ZF 6 S 1110 (opt. ALLISON T280R / ALLISON T325 R) |
| Air conditioning | 24 kW |
| Additional features | Кitchen Unit, WC, Аudio & Video systems |
Gallery