LD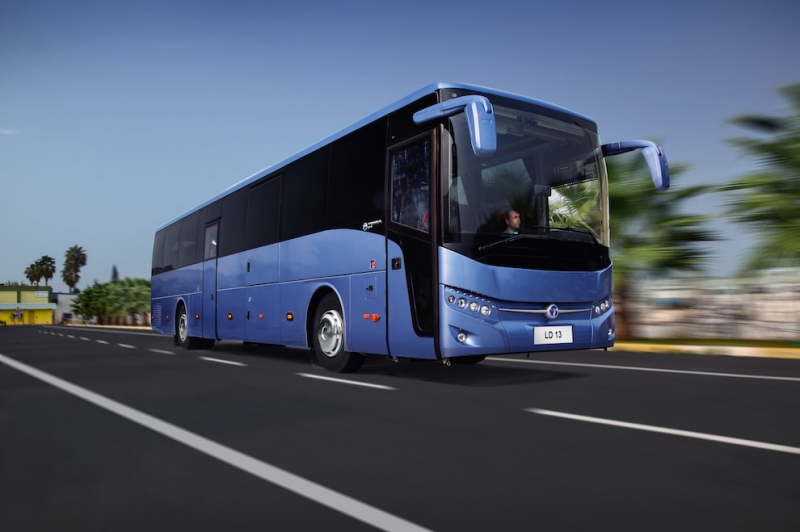 The all-purpose solution

COMMERCIAL DECISION – Low weight & stainless steel construction combined with optimum powertrain, LD minimises operational cost without compromising comfort.
HIGH QUALITY INTERIOR – A high quality, fully-featured interior ensures both driver and passenger have everything they need for a relaxed and enjoyable experience.
ERGONOMIC DRIVER'S AREA – Driving comfort is important to create the best experience for everyone on board. That's why LD driver's area is designed for maximum comfort and convenience.

Technical specification
LD12

LD13
Length / Width / Height
12,335 / 2,550 / 3,350

13,050 / 2,550 / 3,350
Front/rear overhang
2,700/ 3,300
Seat capacity
59 (opt.1 handicapped)

63 (opt. 1 handicapped)
Luggage capacity
6.5 m3

7.5 m3
Engine
DAF MX 11, 368 hp (opt. 330 hp)
Тransmission
ZF 6 S 1701 (opt. ZF 6 S 1700 / ZF 6 AP1400B)
Air conditioning
35 kW
Additional features
ELC electronic suspension, Wheelchair lift, Кitchen Unit, WC, Аudio & Video systems
Gallery